Deck Mount Glass Balustrade
Using Posts
Step 3. Choose your top rail material
Your next choice is to decide on the top rail. You can either use Timber or Stainless Steel.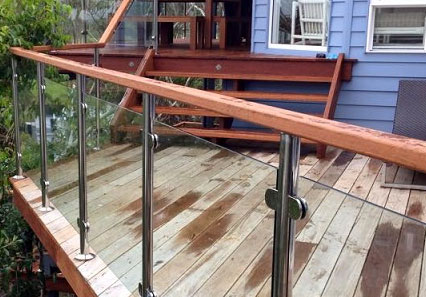 Deck Mount Using Posts with Timber Top Rail
The posts are supplied with a flange welded to the top for the timber rail to be screwed to. As we do not supply timber you will need to source your own rail.
Click Here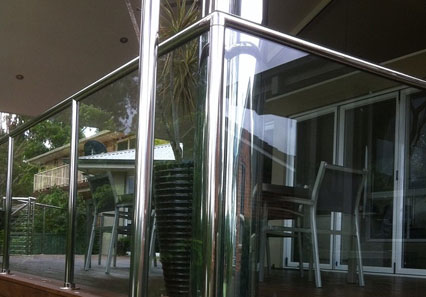 Deck Mount Using Posts with Stainless Steel Top Rail
There are both round and square stainless rails to choose from. It is most common to use the same profile rail as the post you use.
Click Here