Deck Mount Glass Balustrade
Using Channel
Step 4: Your Almost There
Now comes the fun part of choosing your handrail profile and doing the calculations for the glass panels required.
If you haven't already done so, now would be a good time to take some measurements and do a layout drawing. It is important to indicate any existing posts, walls, steps as these will all influence your requirements.
You will first need to do the calculations for the panel sizes. Then you will need to calculate the channel, handrail tube and brackets.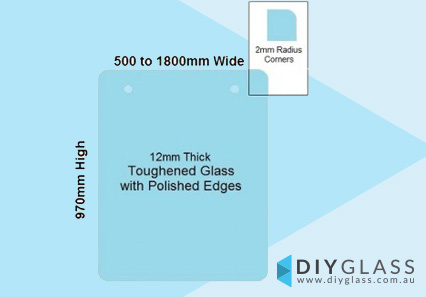 Drilled for an Offset Rail used for Glass Balustrading
Click Here