Deck Mount Glass Balustrade
Step 2. Choose how to hold your glass
Your next decision to make is how you are going to hold/support your glass panels. The options available are: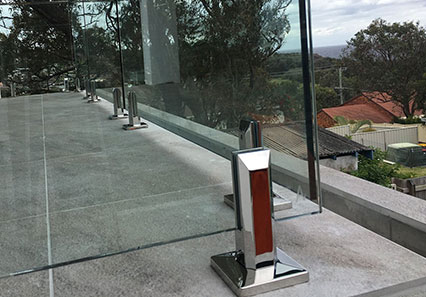 A spigot is installed onto your structure and the glass is then inserted into the spigot and held with friction. There are 3 spigots to choose from including:
Square Spigots
Round Spigots
Glass Vice Spigots
Each different spigot can be installed directly to the deck using screws through a base plate or grouted into a core hole.
Click Here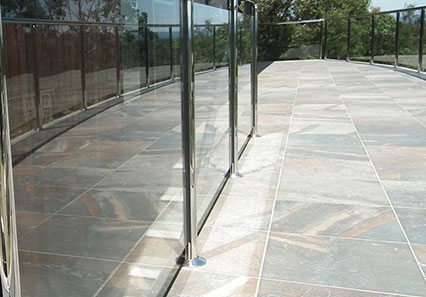 A post is installed onto the structure and holds the glass from the sides either using friction glass clamps or is inserted into a slot in the post. There are 3 types of posts to choose from including:
Round Posts with Glass Clamps
Round Slotted Posts
Square Posts with Glass Clamps.
Each post is available as an end, centre or corner. We can also make custom posts should you have an obscure angle or step.
Click Here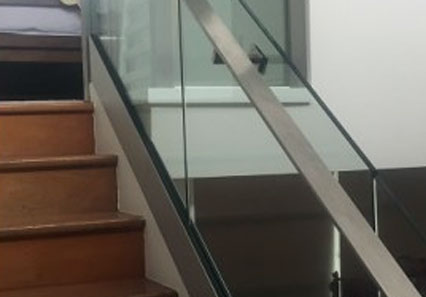 A Channel can be screwed along the top of the deck and the glass is then glazed into the channel.
Click Here